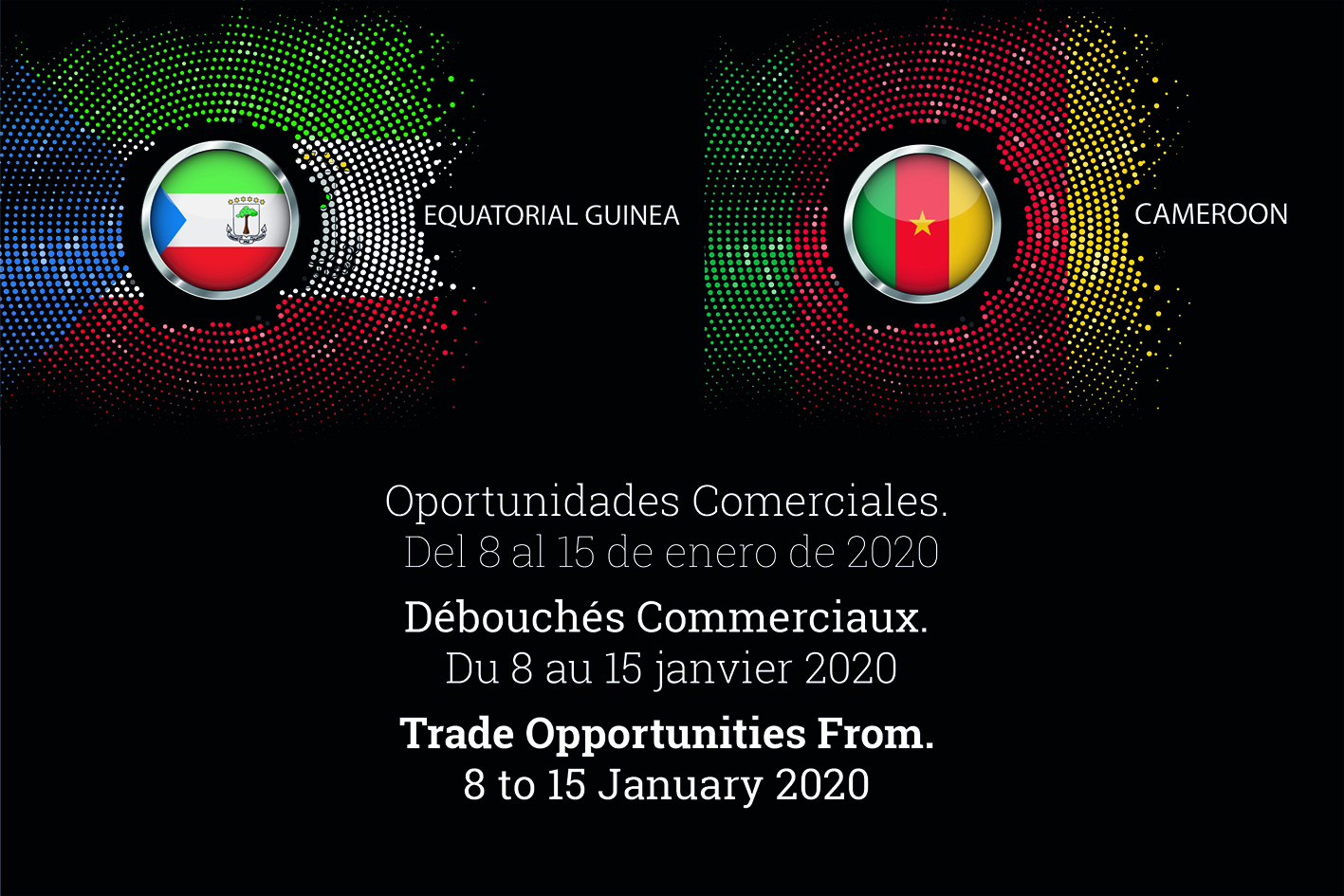 12 Nov

Visit to Equatorial Guinea and Cameroon in January 2020
Commercial Opportunities in Equatorial Guinea and Cameroon
JANUARY 8-15, 2020
Market opportunities
Aimed at companies interested in the market, look for business partners, distributors and customers in the destination country.
Itinerary: Barcelona/Madrid – Malabo and/or Douala
Personalized business contact lists: see
Registration deadline: 15/12/2019 . 
Limited places.
Amount of air tickets and accommodation reservations not included, will be managed with the Travel Agency specialized in destination
What do we offer?
Individualized agenda prepared by our team. For the proper preparation of contacts, the company undertakes to provide all the information requested within the date fixed by the managers.
Work with a Consultancy established in the country for years, which brings a high knowledge of the market, functioning of the country, and important contacts with the main actors.
Logistics support.
Wide range of specific products that can help you make the action more profitable.
Conditions of participation
1.The objective of the action is to promote the internationalization of the participating company.Companies which do not pursue this objective are therefore excluded.
2.La request for participation will only be considered firm with the receipt of the duly completed registration form and the proof of payment corresponding to the participation fee ( VAT)
3. Method of payment:
•By bank transfer where it appears as a concept "Commercial travel Equatorial Guinea and/or Cameroon"
4. The selection criterion of the participating undertakings shall be as follows:
•The suitability of the product to the target market.
•The date of arrival of the registration (registration sheet and proof of payment).
5.The company undertakes to maintain the job interviews that have been scheduled according to the information and instructions provided.In case of cancellation of the company:
•The participation fee will not be refunded.
•For the expenses incurred with the travel agency, the company will be directly responsible.